Here are the Utlah Pictures
:
Here's the drawings I commisioned Utlah to do. I am really happy with them, especially the one of Leah and Hannah.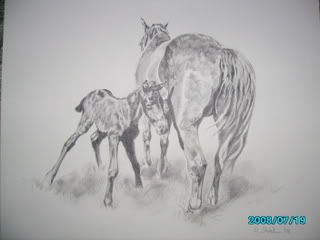 AS said the 1st one is Leah(daughter) and Echo, the 2nd is of Echo, the 3rd is Echo's mom as a foal and her grandmom.